Fitness Classes
Weight Loss, Strength Training, Corrective Exercise, Running & More
Media
Workout, running, and motivational media by Oscar Kemjika
Merchandise
Get your iBE-Fit gear. Coming Soon!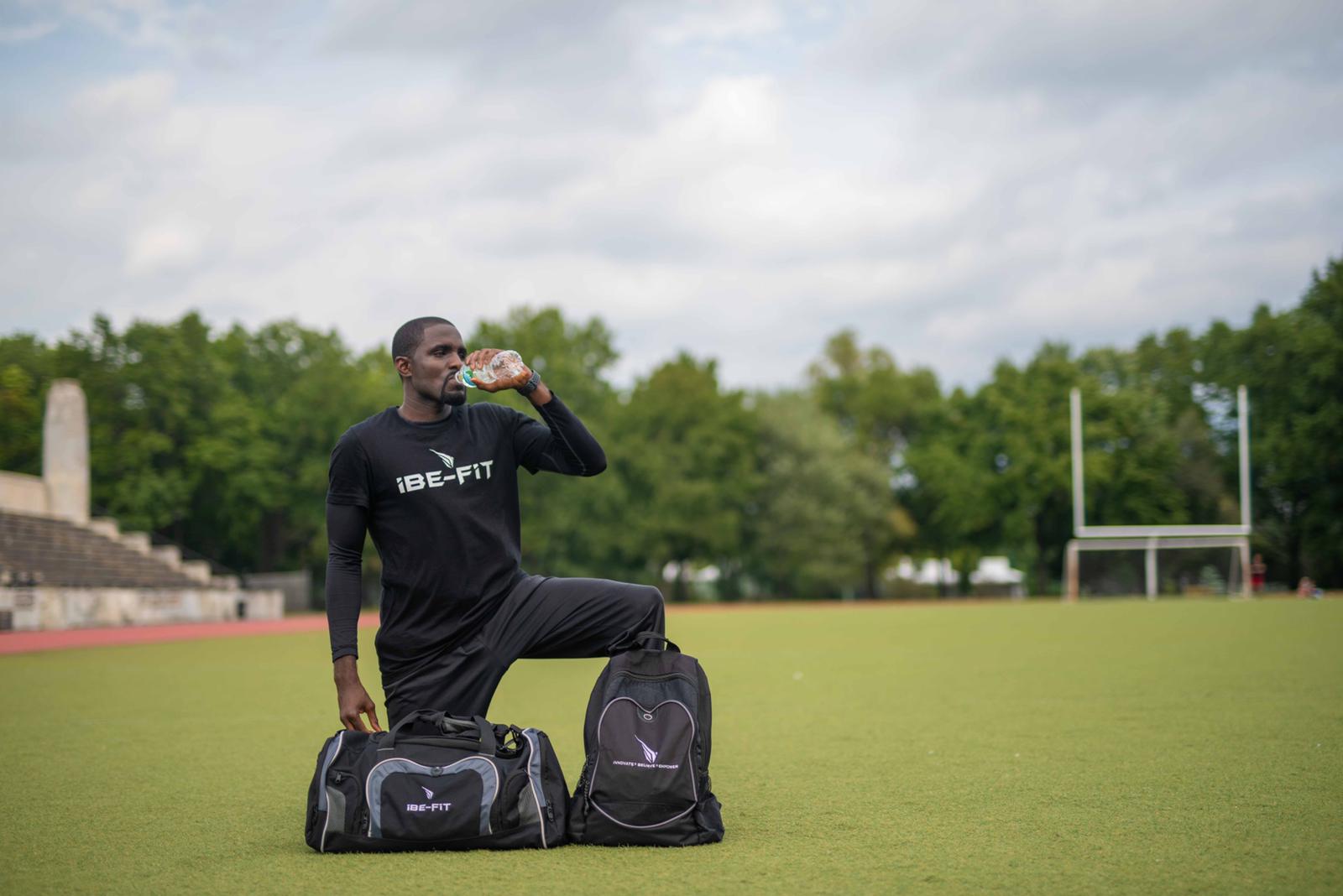 My name is
Oscar Ibe Kemjika.
I am the founder of iBE-FiT.
I am a certified personal trainer and Fitness professional. I have also been an athlete almost all my life. I love fashion and have always believed that what we wear goes a long way to identify the way we think about ourselves and the way we are perceived by others.
Growing up as an athlete & fan of Marvel & DC comic characters, I've always wanted to get a sense of the that inner superhero and nothing proved more effective than the type of apparel I wore. A Spider-man T-shirt made me feel I could save everyone around me. As I grew older, I created an inner hunger for something of my own creation that could give me the same feeling.
Amidst all my accomplishments in my profession, one of utmost importance to me is making it to representing my country at the Olympics. I began this journey a little over 8 years ago and while it has been a long and challenging process, that dream is gradually becoming a reality as I edge closer towards being a part of the 2020 Olympics.
At every step of the journey, with the numerous awards in track & field from high school, college and other national competitions, the one thing that has kept me moving to become better at what I do is this reminder that nothing can stop me.
And many times, I had to do that by constantly making declarations and statements about what I can do out loud. So no matter what my body was telling me, I would always scream "I CAN DO THIS", "I AM CAPABLE OF BEATING THIS PERSONAL BEST AND NOTHING CAN STOP ME." And that was where the concept of iBE-FiT came about. The idea that these series of bold statements can be made with the apparel we wear or the actions we take on a daily basis.
Tapping into the inner strength empowered by the outer garment that reads "iBE-FiT" was a constant reminder that I have the ability to create, complete, compete & conquer anything! Outward projection stemmed from an inward positive belief has always moved me in the direction of achieving my goals.
* Bachelors of Science in Exercise Science
* NASM CPT
* NASM CES
* NASM PES
* NASM Fitness Nutrition Specialist
* NASM Golf Fitness Specialist
* CPR/AED & First Aid

* Certified Holistic Health Consultant